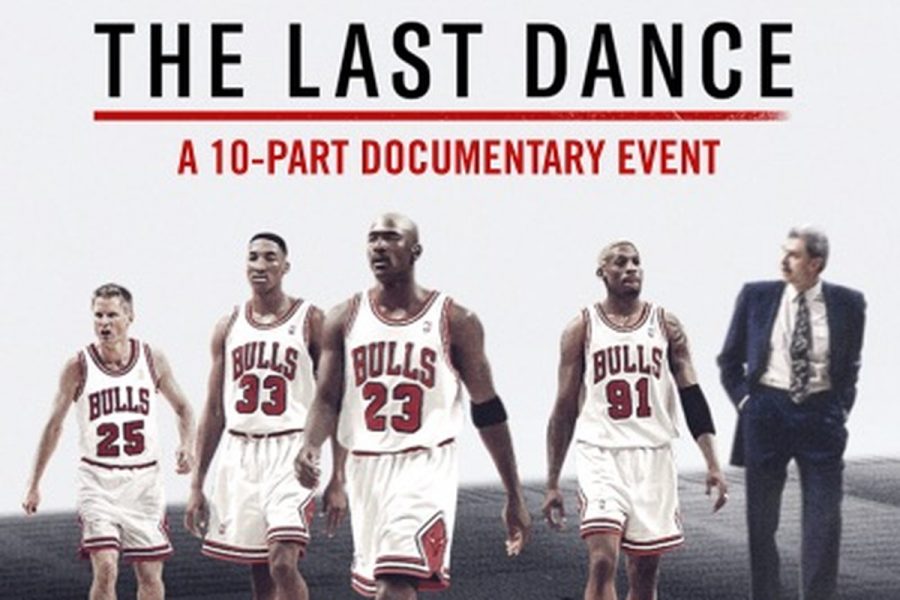 Photo Courtesy: ESPN
During these strange times where many of us are missing the sports we love, ESPN, Netflix, and Michael Jordan teamed together to bring us a ten-episode sports docu-series like no one has ever seen.  The series, "The Last Dance," commemorates the final championship run of the powerhouse Chicago Bulls in the 1997-1998 NBA season.  The series closely follows Michael Jordan's path to greatness from when he was a small child growing up in Wilmington, North Carolina and highlights the highs and lows of not only his life and careers in both basketball and baseball, but his teammates' lives and careers as well.  However, what makes this series so special is the never-before-seen footage captured by a film crew given all access to the Chicago Bulls dynasty's final season. The cameras captured everything from locker room banter to courtside views of the NBA championship games. Being able to watch this up close as a sports fan that didn't live through this era makes it borderline impossible to take your eyes off the screen.  It gives the viewer a new appreciation of how hard it is to be a professional athlete and the toll it can take on all aspects of one's life.  Whether you're a sports fan or not, the production, intensity, and all-around quality of this series is something to watch for everyone.
The 10 episode miniseries is available for streaming through the ESPN app, YouTube TV, Sling TV and Netflix outside of the U.S.