The Impact of COVID-19: Junior Year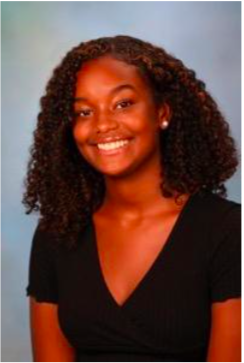 It has nearly been a year since we found out on the Thursday before Spring Break that we would be released one day early because of a virus called "corona." I remember my peers and I in our sophomore year being excited to go home early, and to add on another twenty four hours to our already lengthy spring break. Leading up to that Thursday, we hadn't worn masks to school. In fact, hearing about the virus just felt like news from someplace far away. It hadn't clicked that we would be entering our junior year in the throes of a global pandemic.
As spring break commenced, everyone's trips were being cancelled. Nationwide, airports were deemed as one of the worst places to go in a pandemic. So, our once happily planned spring break had fallen apart. There would be no beaches and sun, but rather a comfy bed at home to glue to.
"
'The school will reopen in September' was the best news I had heard all summer."
This is called quarantine. I remember hearing the news that everything would close, and that no contact with anyone could be made. This meant staying at home, locked inside, with nothing to do, but to sit on your electronics and lounge around. I didn't realize what it would feel like to just sit in your house for such a long period of time. I thought maybe, just maybe, we would hear that everything had been fixed; that the virus had just got up and left. I thought one day during our quarantine, I'd turn on the news or look at my phone and see that the pandemic was short-lived and it was okay for us to go out again. But, as the days went on, this became closer to a dream.
"The school will reopen in September" was the best news I had heard all summer. As a junior in high school, you would think that returning to school would not be something I was looking forward to. Yet, there's something about being locked in your house that makes you jump at any opportunity to get out. This was school. It was a chance to finally see my friends, to actually be in a classroom, not on a screen, and to see sunlight. When the school year started, it seemed like everyone shared the same sentiment. We were all happy to even get the chance to leave our houses. I recall seeing plexiglass for the first time and thinking that it probably wouldn't be there for long (again, I was wrong). In addition, the desks were arranged, and have stayed,  in long, stagnant rows. Every classroom you entered, shared the same environment and neglected the diversity they had last year. Even lunch would no longer be the same, but rather eaten in your same advisory day after day.
It's hard being a junior during a global pandemic. The classes, the workload, and the stress of college weigh heavy on your shoulders, while you try your best to maintain your physical and mental health. It was once sophomore year, when classes were easy, and life was normal. But now, our workload has increased and it is harder to find joy in the same ways we did before. It's as if you are blindly navigating unforeseen territory with no one to guide you. Going back and forth between virtual school, in-person school, being close contacted, and maybe even testing positive, has not been easy. All you can do now is hope that times will get better – that there will be a light at the end of the tunnel.