Where are Senior Privileges?
December 10, 2021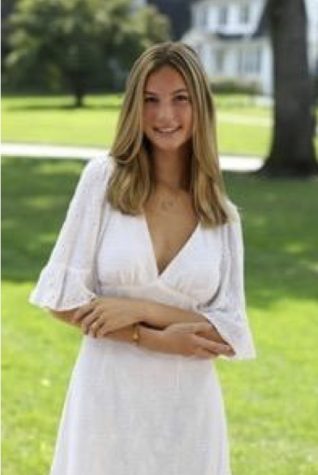 A huge part of what makes Morristown-Beard special is senior privileges. Senior privileges in the past have included leaving campus for lunch, "ownership" of the center section in the student center, and access to the hot chocolate machine. These privileges have acted as a goal to work towards for the spring semester –  stay well-behaved to earn them. They are part of what gives Morristown Beard its small community charm within the student body. 
After a semester of distance learning and a year of hybrid learning the current senior class has been looking forward to this tradition. So what happens after all of this anticipation and excitement when some of these traditions are being removed? These include celebrated traditions such as "Crimsassins," powderpuff, and other junior-senior games that may be eliminated for the class of 2022 in addition to all future classes. 
"Crimsassins," in particular, is a more hands-on game (literally) where students draw on the hand of an assigned target to win. While this game has been celebrated by students as they run around campus trying to find their assigned target and win the prize, its continuation is not necessarily on a list of high priorities for administration. One member of administration recently described this playful childish game as "assault." This is a classic high school senior activity, not just at Morristown Beard, but also at other schools in the area. The news of its cancellation following the 2019-2020 academic year has been devastating to the Class of 2022, as we are the last class left that was lucky enough to see "Crimsassins" in action for the Class of 2019.
"
I wish they respected the senior class like we did.
— Anonymous Senior
The student center is also a concern for the Class of 2022. In years past, there has been an unwritten rule that the center carpet, couches and chairs are designated for senior use only. This year, whether it is out of disrespect or just being unaware of this tradition, younger classes have been walking through and working in this section. In general, some kids don't even know that senior privileges even exist. When talking about this with my friends, one said "I wish they respected the senior class like we did." The privilege of hanging in the center of the "stu" used to be highly respected, which just further added to the anticipation and excitement to use it as seniors. When younger classes disregard and disrespect this unwritten rule, the senior student center privilege looks like it may be on its way out of Morristown Beard history. 
Getting rid of some of these privileges entirely is simply not the answer. There has to be a way to embrace tradition while still respecting the health and safety guidelines of the school.