What is #BookTok?
April 14, 2022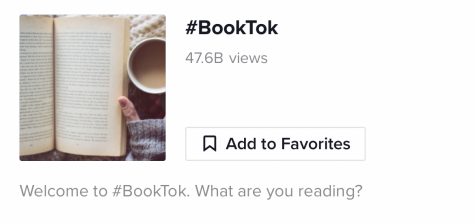 BookTok, a subcommunity of TikTok devoted to books, is well known for deciding the fate of a new book. Books featured on BookTok and reviewed positively tend to become massively popular– some instantly selling out on multiple online platforms. 
Fantasy and romance books with a strong set of unique characters dominate the BookTok scene. It is no surprise that one of the most popular tropes is "found family" (think the Percy Jackson series).
 But what really qualifies BookTok to decide which books deserve the hype and which do not? As a long time book lover, and veteran of book trends, I am going to tell you which books are worth it, and which ones you might want to leave on the shelf. It is always best to break the bad news first so let's start with the ones that I didn't love.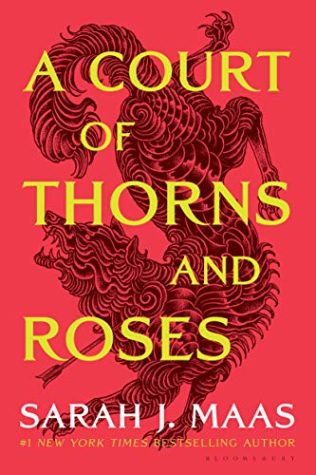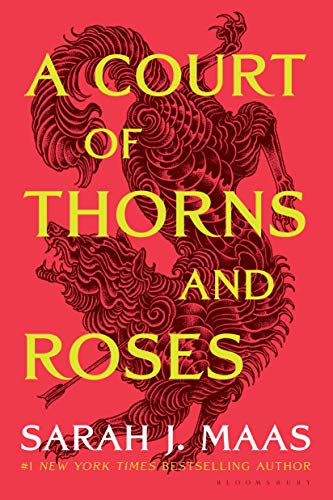 A Court of Thorns and Roses by Sarah J Maas is a fantasy Beauty and the Beast retelling. The main character Feyre (the "Belle" character), wrongs the Fae (who are essentially a type of fairy) and gets taken by the Lord of one of the High Fae courts, Tamlin (the "Beast" character), as punishment. This book went "viral" because of the romance and fantasy setting, along with the morally gray anti-hero Rhysand. At times he plays the hero for Feyre, but usually has his own ulterior motives. This fast paced novel keeps readers on their toes. Maas also successfully created tension that kept me reading, despite the book's other faults. However, for me, the writing style and overall plot felt very shallow and cliché. It was easy to predict how the characters were going to develop, and where the plot was going, even with the tension that Maas was able to create. The characters were superficial and difficult to identify with, and the worldbuilding lacked the depth expected from a book marketed as "high fantasy." The book  took all the meaning and introspection out of Beauty and the Beast. Overall, I would give this book two stars out of five. It had a few redeeming qualities, such as the pacing and tension build up, but by the end I couldn't remember any of what the plot was supposed to be. 
Daughter of the Pirate King by Tricia Levenseller is another fan favorite of the BookTok community. This book received acclaim from BookTok because of the fierce main character, Alosa, the dynamic with her sarcastic love interest Ryden, and because the book is about pirates. Alosa is on a mission to find a secret map and uses Ryden's crew to get her to her destination by allowing them to capture her ship. All that promise was undone by the juvenile writing style. It reads like a story that someone might post on a personal blog without going through a proper editing process. The characters' personalities are all caricatures, making them difficult to relate to. Simply for the fact that there were pirates, this book earns two stars. 
There are, however, many books that deserve the hype Booktok gave them. Among them is one of my all time favorite books: Six of Crows by Leigh Bardugo. Six of Crows is a fantasy book that follows a group of wildly different teenagers who have come together, both willingly and not, to pull off an incredible heist. Six of Crows became popular because of the diverse group of characters and found family trope. Each character is beautifully fleshed out, with distinct personalities and backgrounds that are easy for the reader to get invested in. In their crew, for instance, is the dangerous yet compassionate Inej Ghafa, an assassin with a strong moral compass and deep religious devotion, and Kaz Brekker, who at only seventeen is the cold and merciless leader of a dangerous gang with a shady past. Of course, these are only two of many. The point of view jumps between the characters allowing the reader to see multiple sides of the story. The fantasy element and magic system are both well thought out and comprehensive. It has action, romance and adventure. Overall, this book has everything you could want from a YA fantasy novel earning a solid five out of five stars from me, and I couldn't recommend it more.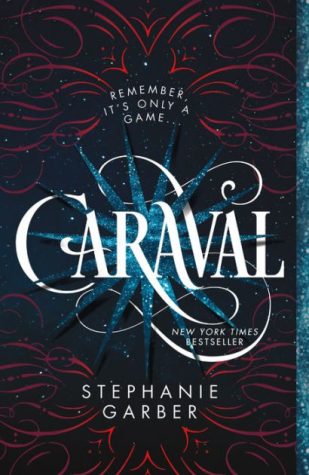 Another fantasy book that captured the hearts of BookTok readers is Caraval by Stephanie Garner. Caraval is a masterpiece of fantasy mixed with both mystery and adventure. The book's plot revolves around a game hosted every year by the great Master Legend called Caraval, where everything in it is an illusion, but an incredibly realistic and dangerous illusion. The reward for winning this game is one wish. Scarlett and her sister Donatella are smuggled off their home island by a sailor named Julian, and thrust into the game of Caraval, where anything can happen. The story is a conglomeration of plot twists, magic, riddles, and fantastical characters. The writing is stunningly vivid. The reader is kept on their toes throughout the entire book. Because the reader only knows what the character knows, they feel as if they are playing the game right alongside them. It's impossible to tell what's real and what's fake. As a warning, the book can get a bit convoluted at times, but it's very much worth the read. Overall, I would give this book four and a half stars.
At the end of the day, it is best to trust your gut and personal preference over what BookTok says is trending. While they might have some good recommendations, not everything will fit you. Happy reading!