Getting Back to Normal: Freshman Sophomore Semi
After two years of on and off remote learning, COVID testing, and social distancing restrictions, the freshman and sophomore classes had their first Upper School semi-formal dance. The event, sponsored by the SGA, took place on the evening of May 20 on the Class of 2020 Quad and featured a theme of "Under the Stars." Since the nationwide lockdown back in March 2020, neither the class has been able to have full-class gatherings, including the annual freshman class trip to Camp Bernie in August.
The Quad and Dining Hall was decorated with white lanterns, string lights, and balloons to complement the dance's theme. The dance gave students an opportunity to have a fun night out with their peers. At a semi-formal, students are advised to dress in more "dressy casual" attire, falling in between cocktail attire and formalwear that you would typically see at prom. 
In addition to the traditional dance floor and music, there were many other attractions including a Pizzavita truck serving personalized pizzas, a food table for students with dietary restrictions, a DJ, a photo booth and a dessert bar. The dance allowed the members of both the freshman and sophomore classes to hang out with each other outside of an academic or athletic environment and get to know each other in a more informal setting. Only MBS students were allowed  for COVID safety in the MBS community.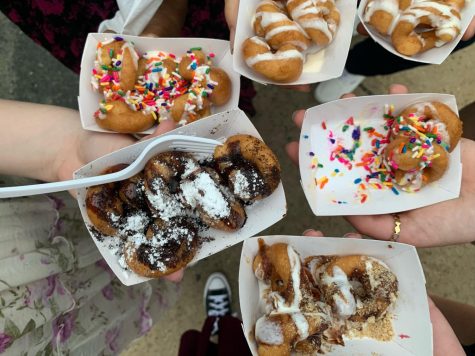 This event has been in the books for a while now. Earlier in the year, the sophomore SGA reached out to their classmates asking for event ideas for the school year. The majority of the responses requested a class dance. 
During the initial planning stages of the dance, the semi-formal was going to be an individual class dance for just sophomore, however, after a discussion with the sophomore class dean, Ms. Katie Pepper, and the freshman class dean, Ms. Kate Russo, the planning committee came to the consensus to make it a joint venture between both classes since freshmen also missed out on a dance. Both SGA cabinets agreed the joint semi-formal would maximize the social opportunity for both classes while complying with COVID guidelines. This appealed to everyone involved with the planning. Alice McNamara, the sophomore class Public Relations officer, said, "working with the freshman class has gone smoothly. The freshman cabinet, like ours, seems excited to make the dance a success!"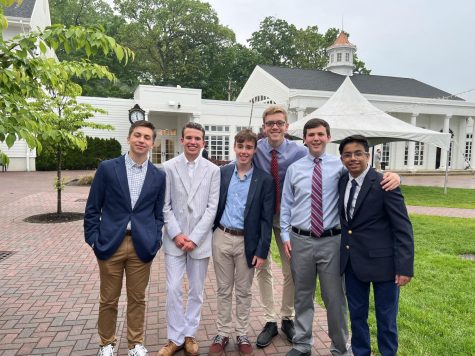 Leading up to the event, energy was high across campus as students discussed what they were planning on wearing or who they wanted to go to the dance with. Before the dance, Sophie Minocha '24, said,"I am excited for any excuse to get dressed up and have fun with my friends."