World Cup Workers' Rights
What is often regarded as the most-watched sporting event globally, the FIFA World Cup is making its highly anticipated return this fall in Qatar. By the time of the first group's stage game, it will have been 1,599 days since the 2018 World Cup Final between France and Croatia.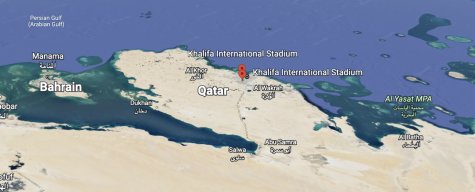 Although the excitement for The World Cup is unparalleled, humanitarian issues have arisen in preparation for this year's competition. More specifically, it is the deaths and injuries of workers in Qatar building stadiums for the competition that have garnered a certain degree of international attention. In November, an NBC News article written by Patrick Smith used a report released by the International Labor Organization, a United Nations agency that sets international labor standards, that said, "50 migrant workers across all sectors died in work-related accidents last year," in addition to "38,000 work-related injuries." Even though the specific amount of injuries related to the building of World Cup stadiums was not mentioned, it is not far-fetched to assume that a handful of injuries were directly related.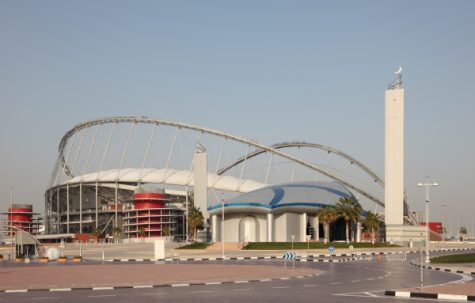 While deaths in the construction workplace are not completely uncommon, according to the NBC News article, "Qatar authorities had failed to investigate thousands of migrant deaths over the past decade, some even before World Cup projects began." As a result, injuries and deaths which have occurred during the construction of World Cup stadiums may have been improperly recorded, making the true causes of these injuries and deaths unknown.
Zubin Pande '23 is passionate about the sport and has been following the crisis in Qatar as it unfolds. He  said,
"
"People are turning a blind eye to the oppression of migrant workers because they are building the stadiums for the World Cup. If it weren't for the World Cup, there would be much more awareness about it.""
— Zubin Pande
Though the situation for Qatari workers looks bleak, the international soccer world is not letting this situation go unnoticed. The Denmark National team is set to have human rights messages on their training clothes during this year's World Cup in support of the workers who have been injured or died while building the stadiums. While Denmark's actions are commendable and other National Teams should follow suit, the decision to hold the World Cup in Qatar was a contentious and widely debated one, ultimately questioning the truth behind the world's most watched sporting event. This decision started multiple anti-corruption investigations into the bidding process for rights to host the World Cup. 
According to a CNN article written this past May, "human rights group Amnesty International has urged FIFA to earmark at least $440 million to compensate migrant workers who it says have suffered labor abuses in the preparations [for the World Cup]." In response, FIFA stated that they would begin a "due diligence process" for protecting workers in addition to looking at compensation. Subsequently, Qatar's Supreme Committee for Delivery & Legacy (SC), which partnered with FIFA in getting Qatar ready for the World Cup, has given payments totaling $22.6 million as of December 2021 with an additional $5.7 million to come in order to compensate the workers.
The FIFA World Cup starts on November 21, 2022. The full match schedule can be found here.