A New Chapter
MBS Sees Changes to Summer Reading
"
…I see [it] as a way to enhance our reading ability and stamina.
— Evangeline Lisk '25
Each summer, current and new students at MBS are asked to read two books. In the past, one of the books was to each grade level to read as a cohort, and the other you could choose from a list of choices Ms. Erinn Salge, Head Librarian, and other faculty members put together. This past summer, however, the way in which students were assigned summer reading books changed. Students were still expected to read two books, but the choice element was taken away. Both of the books were assigned to each class for the whole grade to read. One of the books would be for the advisors to discuss with their advisees, and the other would cover a certain discipline, like math or history, that the whole grade would take in the coming year.
Evangeline Lisk, '25 and Danica Rosenbloom, '24 both agreed that the books assigned were not what they would normally have read, but they are glad they got to read something new. They thought that they got something out of the two assigned books even though they are not what they would have chosen. Lisk said, "At some points in the books it was confusing, long winded, and wordy, but I see that as a way to enhance our reading ability and stamina."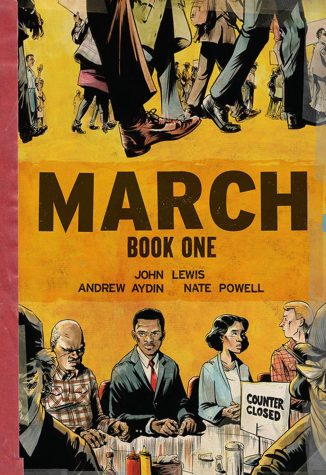 While Rosenbloom appreciated the opportunity to read something a bit different, she felt that this may not have been the experience for everyone. Rosenbloom said, "I feel like much more people engaged in discussions when it was about their chosen book compared to when it was picked out for them. I also liked that I got to meet people in different grades when we had discussions regarding our chosen book, as it was somewhat like an icebreaker activity where you get to know other students by their choice in books."
Salge described how the Library Advisory Board had wanted to change the method to allow kids to have greater engagement and accountability in their summer reading. Currently the board is listening to feedback for future summer reading. She encourages all students to reach out with their opinions on the summer reading. She said, "We want to hear your voices!"