MBS Honors Former Student with Annual Blood Drive
In 1992, the first annual Morristown Beard blood drive was held. If not for COVID-19, this year would have been the 35th annual blood drive. It was originally started by Mr. Tony Daur, a former history teacher at MBS. A few years later, it was taken over by Ms. Laurie Hartman, of the Art and Design Department.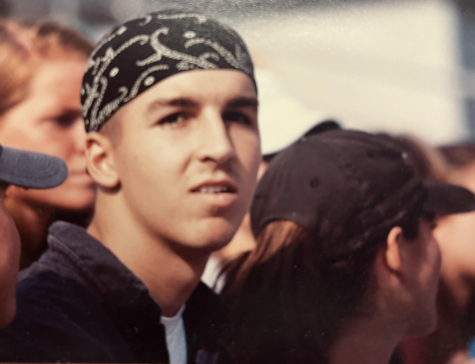 Hartman was inspired to take over the responsibilities of organizing the blood drive after one of her students, Kipp Sujet, was diagnosed with leukemia. She said, "when Kipp got sick, I wanted to do something." Sujet, a former student at MBS, sadly passed away in 1995. Hartman said that through the blood drive she wanted to be able to help him and others in need. 
There are five stations at the blood drive. It starts with a welcome station, registration, history, donation, and then a canteen station. They all serve different purposes in the process of giving blood. It first starts at the welcome station, which leads to the registration station. Donors will receive a questionnaire to fill out to see if they meet the requirements and are qualified. Some of the requirements and questions include age, weight, medical issues and travel. The questionnaire is then reviewed before people go to the history station, where their temperature and blood pressure are taken, their arms are inspected, and they get asked more questions about their medical history.
After passing the requirements at the history station, donors proceed to the donation area where they give blood. Throughout the process, each donor is checked on by both professionals and MBS students to see how they are doing. 
After donating blood, donors can head over to the canteen. Here, they have access to food and drinks: sweets to bring blood sugar back up, and salty to feel the need to drink more water.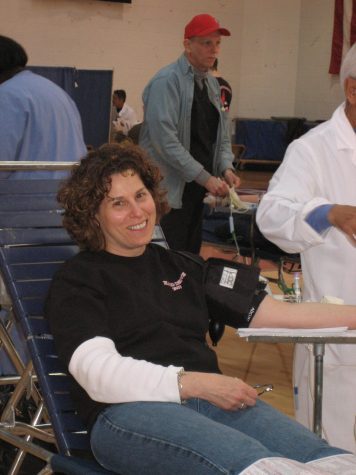 Hartman attributes the continuing success of the blood drive to the generosity of the MBS community. She said, "our community, mostly the students…are the ones who go out and recruit." In the past, the blood drive captains and coordinators would call every single family at MBS and ask them to donate either blood or food after people donate. Now, the Monday and Friday email bulletins also help to get the message across. 
Hartman said, "people are amazing, they come. Yes, some of them are scared. We have had several faculty members who have never donated blood until they came here." The blood drive gets people to donate blood in hopes of helping someone in need, and encourages them to continue being donors. 
The most important part of the blood drive is how much blood is donated. Each pint of blood can save three lives. "What else could you ask for?" Hartman said. Having the blood drive at school allows for new people to donate blood, and hopefully, through a positive experience, they will continue to donate in years to come. The blood drive helps save a lot of lives and gets people involved in their community. 
Ms. Rachel Platt, Assistant to the Upper School Head, has a personal connection to the blood drive. As a breast cancer survivor, she benefited directly from the generosity of others. "When I was undergoing chemotherapy for breast cancer, I needed multiple blood transfusions. Without the selfless acts of strangers, my outcome might have been different," she said. The blood may have saved her life, and for that, she is grateful.
Platt echoed Hartman's statement that the blood drive is always so successful because of the MBS community. She said, "MBS has such a kind and caring community. There are so many selfless people who want to help those in need." 
To make the blood drive a success, Hartman, Platt and the student blood drive captains and coordinators spent many hours planning and preparing. Ranging from recruitment to set up on the day, many students, faculty and staff dedicate their time and effort to the cause. This level of dedication is another factor in what makes the blood drive so successful each year. Platt said, "Ms. Hartman and the captains put in a lot of hard work into recruiting volunteers to be blood donors." 
This year, the blood drive, held on November 3rd after school, collected 80 units of blood.