Never Fear Pumpkin Spice Season is Here!
If you are looking for the best pumpkin spice latte this fall, a cute environment to relax, or even just a coffee on the go but don't know where to find it, Morristown offers many options. We went to three of the most popular coffee shops in Morristown and tried the pumpkin spice latte at each. We ranked each coffee spot by their environment, coffee taste, and service.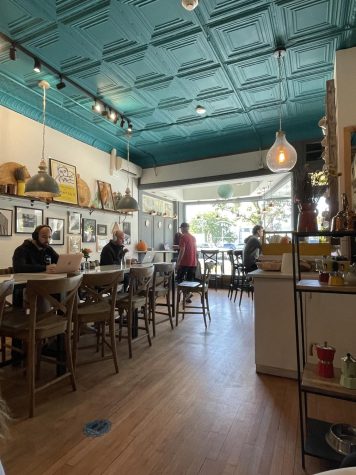 Lokl Cafe
Starting us off at number three, we have Lokl Cafe. The warm environment and trendy music are great if you are looking for a cute spot to hang out with some friends, but we would not suggest their pumpkin spice latte. We found it too sweet, and it tasted nothing like pumpkin. We got our coffee in under two minutes, so if you are in a time crunch, that is an added bonus. As soon as we tried it, however, we discovered that the charming environment was the main thing we liked about the place. Even though we were not very fond of their coffee, the homey vibe and quiet ambiance make it a great spot to go and get some work done.   
SmartWorld Coffee
Just down the street is SmartWorld Coffee, which we ranked number two. This shop is a bit smaller than the rest. Although it has significantly less seating options than the other places we went, it is still a good environment to get work done. The coffee at this shop was better than Lokl Cafe, it did not have a bitter aftertaste, but their lattes were very sweet; they were more like a dessert than a morning drink. So if you like a sweet latte, this place is for you. The service was very good, and we got our coffee within five minutes of ordering. Unlike Lokl Cafe, this coffee shop doesn't have many decorations to make it feel cozy – it felt more like your average coffee shop.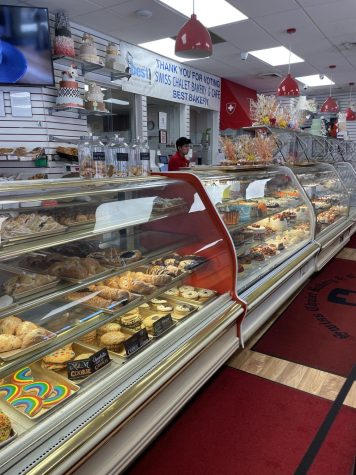 Swiss Chalet Bakery
Our final destination and the place with the best pumpkin spice latte that tastes just like fall was Swiss Chalet Bakery. Although it may not be the best place to get work done because of its music and crowded atmosphere, its pumpkin spice latte was certainly the best. It was not too sweet, and did not leave you with a bitter aftertaste. The only downside to the bakery was that it took 10 minutes to get one iced coffee. If you are in a rush, I would recommend going somewhere else, but otherwise, this is the place for the best fall coffee. This coffee shop feels more like a restaurant than a cozy place to work, but if you are looking for a place to eat a full meal and enjoy the best-tasting pumpkin spice latte, this is the place for you.
All in all, Swiss Chalet took home the gold medal in having the best pumpkin spice latte, and we highly recommend stopping by and trying one this fall as we look ahead to Thanksgiving Break.
Leave a Comment