MBS Summer Institute Runs for its Second Year
In lieu of beaches, camping, and barbeques, the MBS Summer Institute allows students to further their learning, and various extracurricular pursuits.  That doesn't mean that students aren't afforded the same type of freedom associated with the fun of summer vacation.  The MBS Summer Institute website stresses "imagination, and experiences that transcend single disciplines, demanding divergent thinking." The program continues to expand, covering more diverse, interdisciplinary topics.
Dr. Amanda Gregory is a member of the Morristown-Beard World Language department, and is the Director of the Summer Institute.  She has set ambitious goals for herself and the program.  Her role entails overseeing "the entire curriculum and, for some courses, help with daily planning and execution of the curriculum."  She said that in its development, she has "tried to make an ideal school."  She wanted "the courses to be engaging and intellectually challenging, but also be fun and not stressful at all."  One of the ways that the program has been able to create a low-pressure academic space is through creative and experimental courses.  Last year's Institute offered "a two-week long enrichment program in Environmental Science for middle schoolers and a week-long Environmental Science program for Upper Schoolers."  The 2019 Institute has greatly diversified its catalog with five courses: three for the Middle School, and two for the Upper School.  From "Escape Room Challenge" to "SoundScapes: Designing Electronic Music," there were some incredibly unique courses available for students to take.
MBS math teacher Carolann Zavorskas is part of the Morristown-Beard Math department, and also serves as an advisor for "Green Team." One of the teachers involved with the Escape Room course, she said the class "taught students how to create an escape room from scratch.  This involved teaching students how to first craft a narrative for their escape room."  It might be tempting to assume that the course is just for entertainment, but the purpose of the course lies in its ability to link creativity and practicality.  They "also had to teach them how to craft their own puzzles that not only link to their narrative, but also have a logical flow in the game."  Zavorskas enjoyed the collaborative element of the students' work.  She said, "Watching the students solve each other's rooms was very exciting and memorable for the teachers."
Dr. Owen Boynton is a part of the Morristown-Beard English department, and is the Director of the Center for Innovation and Design (CID).  He, too, had the opportunity to work on the Escape Room course, but also co-taught "Crafting Fantasy Worlds" with Dr. Jack Bartholomew a member of the MBS Science Department.  Bartholomew was very impressed with the projects that students created.  He said they were "pretty remarkable.  It's hard to imagine how magic could make sense in a world, and to constrain yourself so that the magic has rules and properties that limit what it can do, but we had kids that did just that."  Boynton further stated that the depth of their creativity extended so far that "…they also started to invent their own languages…"  He discussed the way that the Institute is consistent with the curricular values of MBS.  He described it as "…a distillation of what makes MBS an interesting, great school: experiential learning, space to take risks, projects, teachers throwing themselves into new situations with energy and getting the chance to try new things themselves."
Gregory and her team plan to expand the Summer Institute further in 2020, adding both "fun and rigorous courses for which students can earn a semester credit," along with previously offered courses.  For students starting the college process, there will be "a course on [how to write] the college essay," and some very practical "boot-camp courses in math and writing."    
Gregory intends to bring to the program the essentials of what makes learning special: "I want the courses to be memorable for the students; I want the experience to be something that develops or sparks an interest or passion."
About the Writer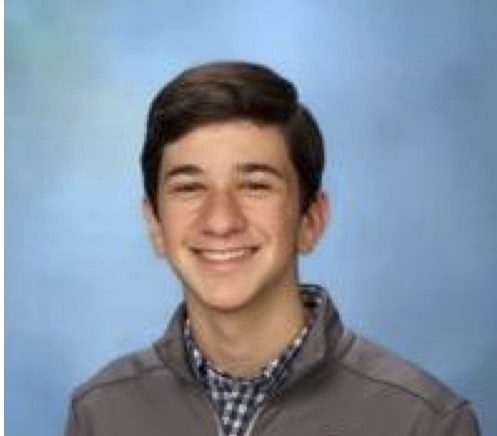 Julian Levy, Co-Editor-in-Chief
Julian started at MBS his freshman year. He enjoys writing articles for The Crimson Sun about politics or general entertainment news. Julian's favorite...