Civil Discourse and the 2020 Election
The 2020 presidential election election was undoubtedly one of the most contentious and important in recent history, and possibly in all of American history.  At MBS, students and faculty alike had diverse opinions on the key issues, including the coronavirus pandemic, climate change, the economy, and race relations.  In a survey conducted the weekend before the November 3 election, over 70 percent of the student and faculty respondents favored the eventual winner, Joe Biden, over then-president Donald Trump.  However, as a reflection of the unpredictable nature of the campaign, only 61.3% of respondents believed that Biden would actually prevail.
While three debates took place in the final six weeks of the campaign – two between Biden and Trump and one between vice presidential candidates Kamala Harris and Mike Pence – many of those surveyed felt that they did not contain substantive political discourse.  Only 12.3% felt that all three debates were informative, and nearly a quarter of respondents believed that none of the three debates was helpful in deciding on a candidate.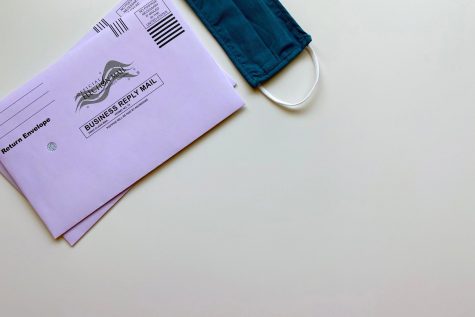 For several days after the polls closed on the night of November 3, a winner was not declared due to the abnormally large number of postal ballots cast as a result of the pandemic.  When asked prior to the election as to when the final result would be declared, 57.4% of respondents thought that a result would not be declared by the morning of Saturday, November 7.  The race was called for Biden and Harris at about noon that day.
Even after the outcome was called by most major networks, President Trump and his team refused to concede.  This aroused considerable tension and fear in the nation, and at MBS.  In response, the Crimson Sun conducted another survey in mid-December on students' feelings about the situation, which was followed by Cultural Competency and Ethical Leadership (CCEL) training with regard to civil discourse.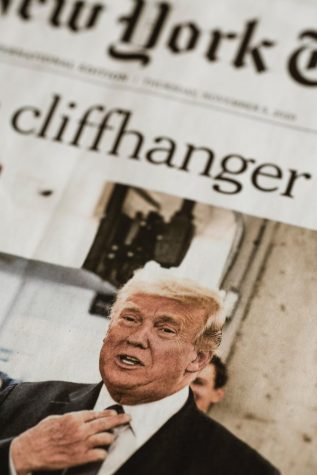 In the survey, 53% of respondents were satisfied with Biden's victory, while only 21% of respondents were unsatisfied with the results.  In the open-ended portion of the survey, trust emerged as a major issue, as responses revealed that a lack of trust in each other was the principal source of conflict in discussion of the election.  Taking this feedback into account, Wellness teacher Dillan DiGiovanni organized a mandatory workshop for Upper School students centered on active listening and trust-building.
These workshops were held the week prior to winter break, before the invasion of the Capitol by right-wing extremists on January 6.  Since then, the community has been engaged in further discussions about respectful conversations and mental well-being, an opportunity afforded by this most contentious of elections.  Such work requires the commitment of all community members, something that has, and will continue to be seen at MBS.