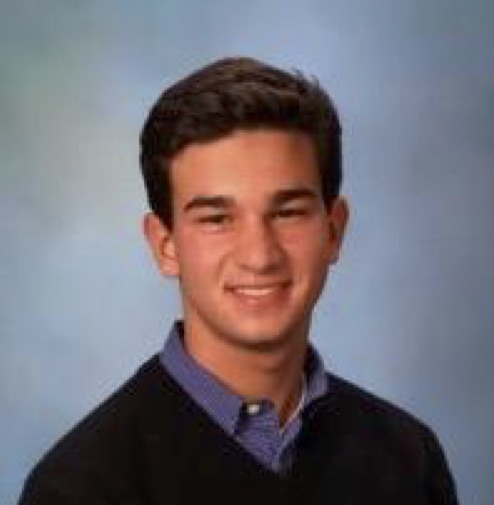 Ari Bersch is a senior at Morristown-Beard School and Editor-in-Chief of
Crimson Sun
.  He has been a student at the School since 2017 entering his freshman year.  As writer and editor for
 Crimson Sun
since his freshman year, he enjoys the working on the paper where he gets to report on school and local events, allowing him develop his own writing skills.
Ari's favorite class at MBS has been AP US History in his junior year.  In addition to his work with
 Crimson Sun
, Ari is a member of the Varsity Boys Tennis team, President of the French Club, and also an editor for the School yearbook,
Salmagundi
.
Ari spends his free time watching sports, analyzing statistical data, playing with his dogs, and playing tennis.  If Ari was a pasta, he would be ravioli, because he likes all of the different flavors that come with it.  Ari's favorite word is indefatigable.
Ari Bersch, Editor-in-Chief, Arts & Entertainment Editor
Dec 18, 2020

MBS Welcomes New Head of Upper School Ryan Liese

(Story)

Dec 18, 2020

MBS Thespians Perform "Mother Courage (and Her Children)" on Senior Circle

(Story)

Jun 02, 2020

Learning the Art of French Cooking

(Media)

Jun 02, 2020

Along with the Rest of Education, AP Exams Go Virtual

(Story)

Apr 27, 2020

"Wilkommen!": Cabaret Takes Center Stage

(Story)

Apr 27, 2020

Crimson Boys' Hockey Has a Comeback Season

(Story)

Apr 27, 2020

Virtual Walk in the Arbo: Dr. Lisa Ievers

(Story)

Jan 08, 2020

MBS Welcomes 13 New Faculty and Staff to Campus

(Story)

Jan 07, 2020

Design Thinking Takes Hold at MBS

(Media)

Jan 06, 2020

Editorial: Respect Existence or Expect Resistance

(Story)